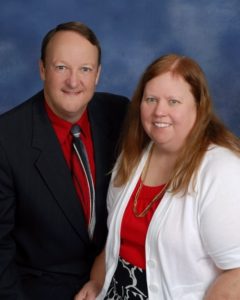 Our Pastor
Dr. Ben Richardson and his wife Kate
Pastor Ben was born in Amory, Mississippi, but grew up in Springfield, Missouri. He was raised in a Christian home and was saved when he was eight years old. He surrendered to the Gospel Ministry in 1977, was licensed in 1979, and was ordained in 1983. Pastor Ben and Kate have been married thirty-six years and have three married daughters (with three Godly sons in law), fifteen grand-children (nine girls and six boys). Two of their daughters live in Spring, Texas and one is involved in missions and lives in Asia.
Pastor Ben has earned a B.A Degree from Southwest Baptist University (1981) and two advanced degrees: a Master of Divinity Degree from Golden Gate Baptist Seminary (1984), and a Doctor of Ministry Degree (In Pastoral Leadership) from Southwestern Baptist Seminary (2013).
He served the Lord and our country as an Army Chaplain for almost 21 years in assignments all around the world and has spent the last fourteen years serving as Pastor of four churches in Kentucky and Texas. In addition to pastoring, Pastor Ben has taught Pastoral Leadership courses for
Wayland Baptist University/San Antonio Baptist Association and has served as the Lead Chaplain for the Bexar County Sheriff's Office.
Pastor Ben is excited to be serving as our Pastor and would love to meet you and discuss how our Church Family can become Your Church Family!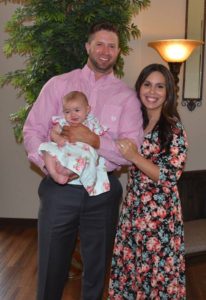 Bradley Barton is our Part-time Youth Pastor and has worked faithfully with our Youth Group since July 2016. Bradley and Annette have two young children (Blake and Brigham), but love working with the youth on Wednesday nights from 5:30 pm until 7:30 pm, Bradley helps with the bus ministry and meets with Youth Committee to plan events and ministry for the youth. Bradley also grew up at First Baptist Church in Garrison, so he knows our church, community, school and students very well!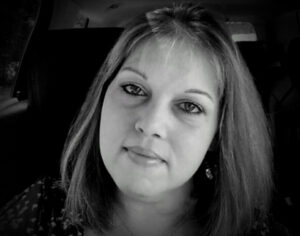 E
MAIL secretary@fbcgarrison.com
Lydia Jackson
is our Secretary Treasure. If you need help, call the church office she will do her best to get the answers you need.