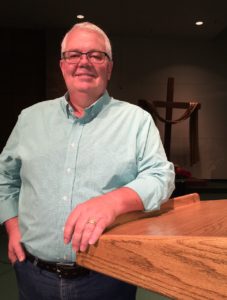 Crispin Bradsher and his family joined us in March 2017 as Interim. They are seeking God's direction in their lives. Crystal is the mother of two daughters and two sons. They all are musicians and three of the children play musical instruments. Their son leaves for college in the fall. Please pray for Bro. Crispin as he leads the search committee in the process of praying and seeking God's man for our church.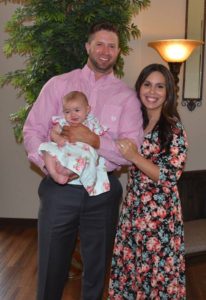 Bradley Barton has been serving as youth leader volunteer since July 2016. He has recently accepted the posiition as Interim Youth Pastor. Bradley and Annettee have a new baby girl Blake. Bradley works with the youth on Wednesday nights from 5:30 pm until 7:30 pm. He helps with the bus ministry, and meets with Youth Committee to plan events and ministry for the youth. Bradley Barton also grew up at First Baptist Church in Garrison.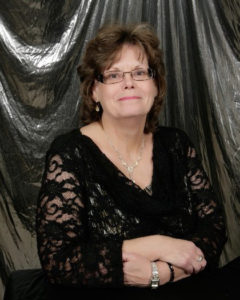 Rosalind Jordan was hired in August 2012. She serves in the capacity of Church Secretary, Treasurer, Church Clerk and works in the church nursery.
Bro. Timothy Roberson and family have joined our staff as Interim Worship Pastor. Bro. Timothy comes from Tenaha. He is also a fireman at Logansport Fire Department. Please help them to feel welcome.